Generative Sound Installation
SATURDAY 15 OCTOBER &
FRIDAY 21 OCTOBER
10am – 3pm
GLÓR, FOYER
CAUSEWAY LINK, ENNIS
Also accessible during evening events
Public are requested to bring their own headphones
Generative Sound Installation
by Kerry Hagan & Nicholas Ward
PIMA! FEST presents Sounding Ennis, a sound installation in the form of a communal table where we hear recordings made by Ennis residents.
The public were invited to record interesting moments to be included in the sound artwork. Recordings captured a variety of daily life activities such as kitchen sounds, music sessions, playgrounds, sports events, nature and stories. The recordings will be combined and manipulated into a real-time generative soundscape; continuing without start or end. Listeners will be invited to sit around the table and plug in their headphones, sharing an experience that is both public and private. The table will also act as a light board, highlighting the community members who contributed the recordings.
Sounding Ennis will juxtapose the different recordings to reveal differences and similarities of the diverse sonic experiences of the people of Ennis.
Sounding Ennis will be displayed in glór as part of PIMA! FEST, 15th – 16th October and will remain on display until Friday 21st October.
Kerry is a composer and researcher working in both acoustic and computer media. She develops real-time methods for spatialization and stochastic algorithms, and studies the aesthetics and history of electronic music. She holds a Ph.D. in Composition from the University of California, San Diego, where she worked with Roger Reynolds, Chaya Czernowin, Miller Puckette, and F. Richard Moore. She also worked with Marc Battier at the Sorbonne as a Visiting Researcher. Current research includes real-time stochastic methods for music composition and sound synthesis, spatialization techniques for 3D sounds, and electronic/electroacoustic musicology.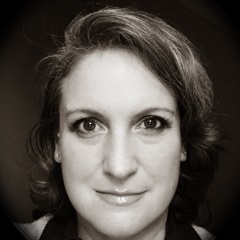 Nicholas holds a PhD from the Sonic Arts Research Centre at Queens University Belfast. His research explores notions of physicality and effort in the context of digital musical instrument performance. Specifically he is interested in movement quality, systems for movement description, and their utility within a design context.